SERVPRO Of North Seminole And West Volusia Welcomes A New Member To The Team!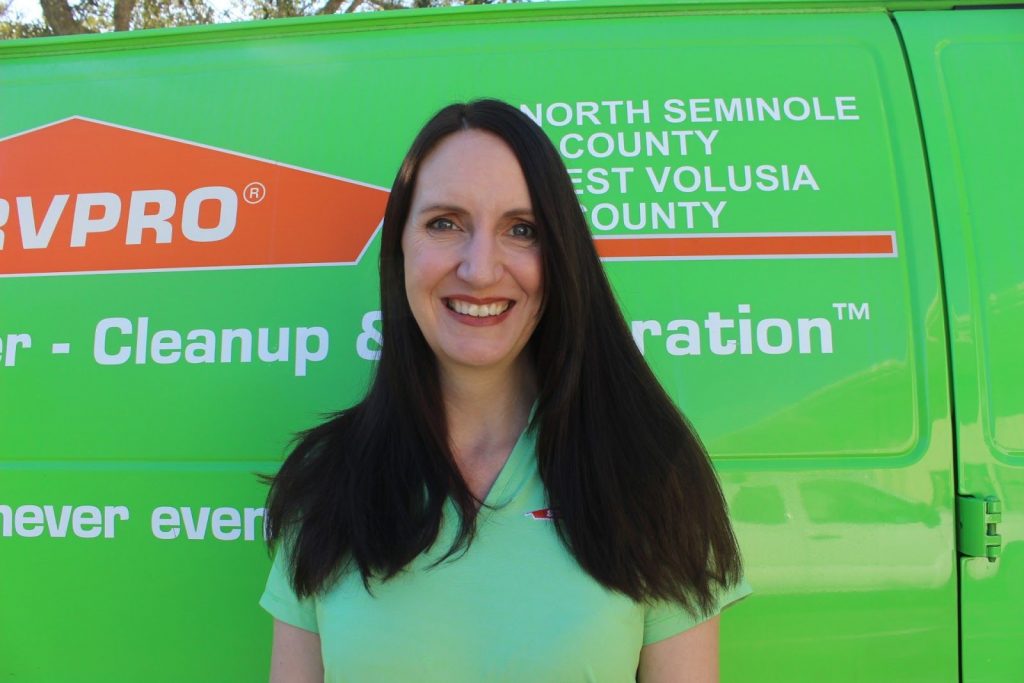 Marnie Austin
Job File Coordinator
We'd like to welcome Marnie
Austin to the SERVPRO Of North Seminole and West
Volusia family! She will be
joining us in an administrative
management capacity with her
primary focus being in our new Construction Services division. "We are really excited about Marnie joining our team," says Managing Partner Joe Dalton.
"The organizational and administrative management skills she brings to the table are a huge asset to SERVPRO."
Marnie's addition to our team is another indication of growth for our Construction Services division. Aside from fire, water, and mold remediation and restoration, SERVPRO Of
North Seminole And West Volusia now offers construction services from simple demo to complete home and commercial rebuilds. With Marnie's assistance, our Construction Services office is a well oiled machine that can take on any job and make it like it never even happened!