SERVPRO Of North Seminole And West Volusia Opens Two New Offices In Sanford And DeLand

SERVPRO Of North Seminole And West Volusia, one of Central Florida's
leading fire and water damage restoration companies, has announced two new offices to facilitate their growing business and staff. These new offices will be home to SERVPRO of North Seminole and West Volusia's experienced sales team, and their warehouse located at 1980 Dolgner Place in Sanford will continue to be their production hub.
Located on Commercial Street in Historic Downtown Sanford, the new
expanded office space is home to the sales and marketing department. Just a short stroll away from the scenic Sanford Riverwalk, the sales and marketing hopes to connect with the local community and have the ability to provide an even higher level of customer service at this new location.
The new DeLand office is located right in the heart of the Historic
MainStreet District, and will also be used for the sales department as they
frequently partner with local businesses in DeLand and surrounding nearby areas.

The SERVPRO Of North Seminole and West Volusia team is proud to
have new spaces in these two great communities and will continue to serve them with excellent cleaning and restoration services.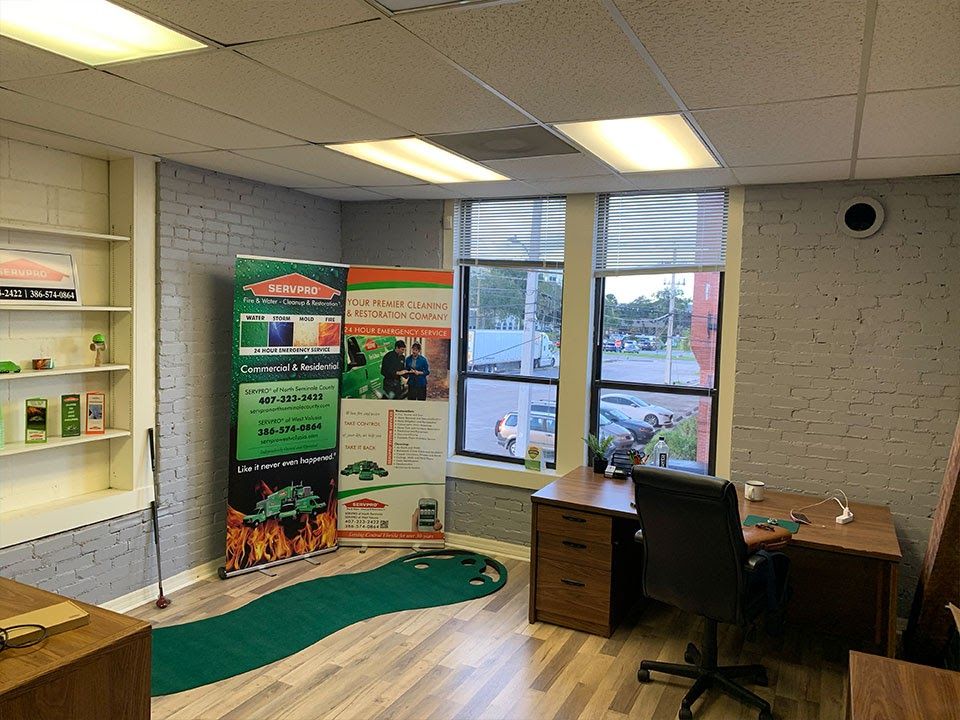 SERVPRO Of North Seminole And West Volusia Counties
(407) 323-2422