Seminole State College officially recognized as a Hispanic-Serving Institution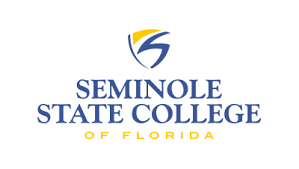 SANFORD, Fla. (Sept. 15, 2020) – Seminole State College of Florida has been recognized as a Hispanic-Serving Institution (HSI) by the Hispanic Association of Colleges and Universities (HACU). This designation, which notes that a college or university's Hispanic enrollment makes up at least 25% of its total enrollment, recognizes the rich diversity of Seminole State's student population.
While Seminole State's Fall 2018 enrollment report to the Integrated Postsecondary Education Data System (IPEDS) showed the College met the threshold of 25% Hispanic student enrollment, that data was released this year by IPEDS, serving to make the designation official. Full-time Hispanic student enrollment at Seminole State now stands at 28%.
More than enrollment numbers, which demonstrates access to higher education, Seminole State supports its Hispanic students and the Hispanic community in a variety of ways:
In celebration of Hispanic Heritage Month, in October 2019, the College hosted its first Latinx Festival, which included the gallery exhibit "Cuba: Reconstructing Memories" by photographer Jose Betancourt, a Latin music concert, and an interactive exhibit called "Arte bajo la Sombrilla" or "Art under the Umbrella" in partnership with Tertulia4Gatos. The painted umbrellas served as the background for a day of celebrations of Hispanic art, music, poetry, dance and readings.
The College has an active Hispanic Student Association, which serves to create a stronger bond between students, faculty and staff at Seminole State and to enhance the visibility and involvement of the Hispanic community and Seminole State.
Seminole State is a member of the Hispanic Chamber of Commerce of Metro Orlando (HCCMO). College President Dr. Georgia Lorenz met with the HCCMO Government Affairs committee in January 2020 to discuss respective legislative agendas, and HCCMO President Gaby Ortigoni visited the College to discuss 2019 plans for partnership.
Seminole State faculty and staff attended the Hispanic Business Conference in May 2019 and the Hispanic Economic Impact Summit in October 2019.
The College hosted a Joint Business After Hours in August 2019 for members of HCCMO and the African American Chamber of Commerce of Central Florida, with honored guests from the leadership of the Asian American Chamber of Commerce of Central Florida.
Seminole State's associate vice president of equity and diversity/Title IX applied and was selected for the HCCMO Board of Directors, taking office in February 2020.
Four Seminole State representatives attended HCCMO's Hispanic Business Virtual Conference, where Dr. Lorenz was a speaker, in August 2020.
The designation as a Hispanic-Serving Institution gives Seminole State greater access to grant competitions, including Title V, which provides grants to assist HSIs to expand educational opportunities for, and improve the attainment of, Hispanic students.
###
About Seminole State College of Florida
Seminole State College of Florida, established in 1965, serves nearly 30,000 students across six sites in Central Florida. A comprehensive college, Seminole State has awarded more than 100,000 credentials, from bachelor's degrees to high school diplomas, and offers more than 200 degrees, certificates and programs designed for success. For more about the college, visit seminolestate.edu, like us on Facebook at facebook.com/seminolestate and follow us on Twitter: @seminolestate. #SSC #GoStateGoFar
Photo: Seminole State College of Florida logo
Media Contacts: Kimberly Allen, 407.708.2272, allenk@seminolestate.edu
Laura E. Richeson, APR, 407.616.8108, Laura@RichesonCommunications.com
Please Note: *** Due to Florida's very broad public records law, most written communications to or from College employees regarding College business are public records, available to the public and media upon request. Therefore, this e-mail communication may be subject to public disclosure.***