NEW OFFERINGS AT SEMINOLE STATE SUPPORT FLORIDA'S WORKFORCE PRIORITIES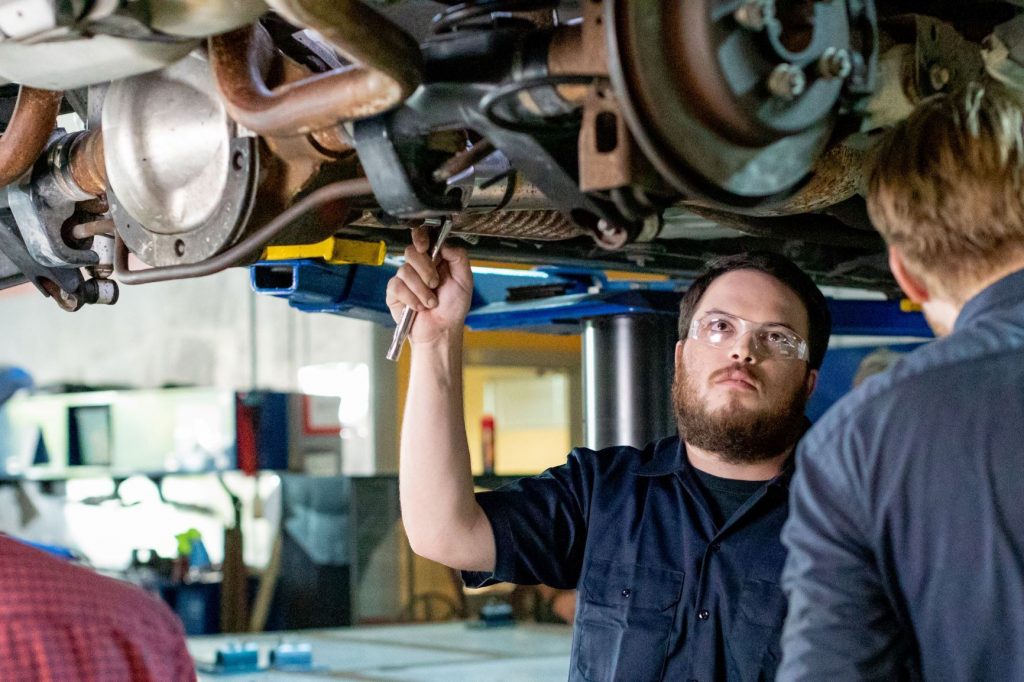 SANFORD, Fla. (Aug. 5, 2020) – Focusing on in-demand and essential areas, Seminole State College of Florida sets students up for success through new offerings this fall to reflect the changing priorities and goals of Floridians, including upskilling and reskilling for jobs of the future. Fall Term classes start Monday, Aug. 24, with 12-Week Session starting Sept. 14. Seminole State is offering online or remote classes for Fall with limited face-to-face classes for labs, public safety and other hands-on disciplines.
SPECIALIZATIONS
Business and Information Management
Two new specializations can be obtained in the Bachelor of Science in Business and Information Management: The Sustainability Management Specialization and the Data Analytics Specialization. For those who wish to help companies thrive in a responsible way, the Sustainability Management Specialization provides the basis of how to infuse sustainability goals alongside successful business practices. Alternatively, students can dive into the Data Analytics Specialization and learn how to analyze, program and visualize data for statistically sound and informed decision making. With these two new specializations, the B.S. in Business and Information Management now offers eight specializations for students to focus their business education.
Information Systems Technology
Seminole State's Associate in Science degree in Information Systems Technology (IST) aims to keep students on the cutting edge of technology and the demands of the IT field. With three new specializations, it is easier than ever to develop the skills you need to be competitive in the job market. The Microsoft Server Administration Specialization and Cyber Security specialization prepare students to manage, maintain and secure companies' sensitive data. Through the Cloud Computing Specialization and a new course in Amazon Web Services (AWS) Fundamentals, students will gain experience with cloud computing concepts and AWS core services, giving them the foundation to work within AWS and its many applications.
STEM
A pharmacist does so much more than fill prescriptions. With the new Pharmacy Specialization within the STEM Associate in Science degree you can set up your academic track right from the start to begin working toward a career in this essential field. This specialization focuses on science fundamentals such as biology, chemistry, anatomy and more to give students a strong start as they dive deeper into the field of pharmacy.
CERTIFICATE PROGRAMS
Seminole State's new programs not only reflect the changing priorities of the current workforce, but also support Governor Ron DeSantis' push for Florida to become the national leader in workforce education by 2030. The College's new certificates offer training in many high-demand fields.
Sustainability Management
Sustainability has moved beyond a mere buzzword to become a growing industry with loads of career potential as more organizations are implementing sustainability programs as part of their business model. Through the Sustainability Management Certificate of Professional Preparation, bachelor's degree holders can enhance or build their skills with training that will allow them to help companies incorporate sustainability efforts into their business goals to benefit their bottom line, and the planet.
Network Security
As the world has become more cyber savvy, so have criminals, increasing the need for skilled professionals who know how to prevent and defend against cyberattacks. Students who complete the Network Security Technical Certificate will learn practical skills associated with network security and data protection. Graduates will be prepared to work as cyber security specialists, network support technicians and information security analysts for companies large and small. They may also continue their education in the College's Associate in Science degree in Information Systems Technology.
Career Certificates
Seminole State's three new career certificates help prepare students to become the essential construction trade professionals that deal with real problems and keep us moving forward. Through the Heating, Ventilation, Air Conditioning/Refrigeration (HVAC/R) Career Certificate and the Plumbing Technology Career Certificate, students will develop the mechanical background to serve in supporting construction trades. In addition, the Automotive Maintenance and Light Repair Technician Career Certificate provides hands-on, bumper-to-bumper training so students can enter the workforce keeping cars running efficiently and the community mobile.
Rapid Credentialing
As people look for ways to improve their skills or even change career paths, Seminole State is joining the Florida College System's workforce campaign for rapid credentialing by offering several 18-week certificates for students to earn college credentials and get on track for career success. In high-demand areas such as project management, public safety, graphic design and information systems technology, students can build upon skills they already have to better prepare them for a new industry and career.
Seminole State accepts applications on a rolling basis and offers four sessions in Fall Term, so students can start at various times throughout the semester. Open enrollment for Fall Term is underway with most classes offered in online or remote format.
To apply for admission or register for classes in any of Seminole State's 200+ programs and certificates, visit seminolestate.edu/apply-register.
###