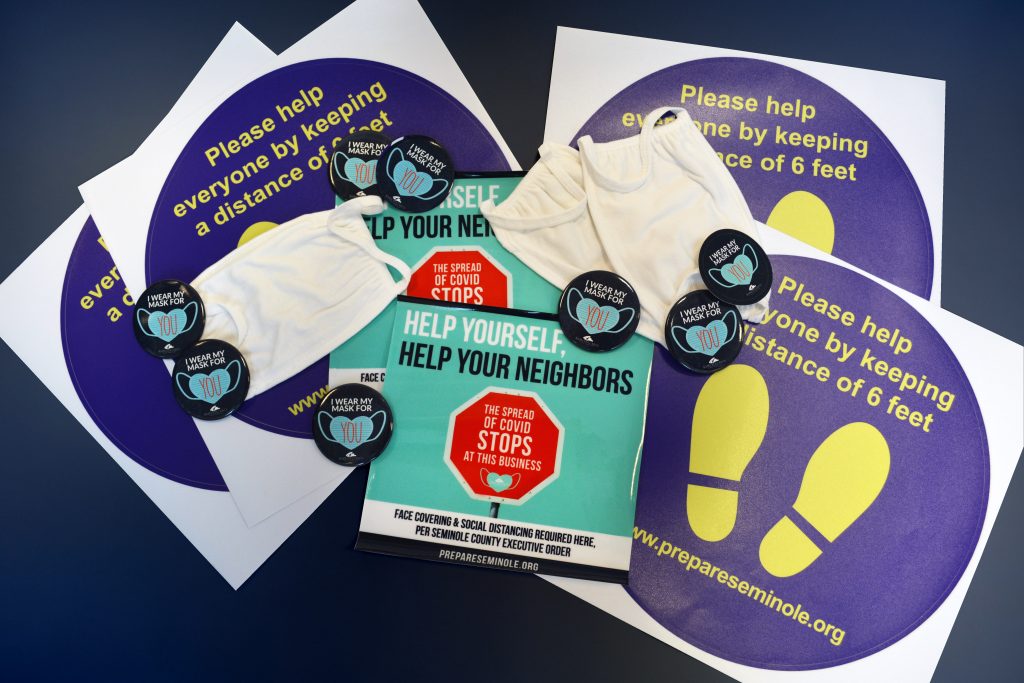 Our new, COVID-responsible business listing site is live for business owners (or authorized designees) to begin promoting their businesses; we appreciate any assistance with getting this message to our business community.
Business owners/designees can visit https://seminolesafebusiness.com/, and click "SUBMIT A BUSINESS" at the top of the page to begin.
Once the site has listings to view, we will begin widespread public promotion to encourage residents and visitors to patronize the places remaining operational while slowing the spread of coronaviruses. Currently, "test" listings have been published to show examples of listings.
FAQ:
How will the site work?

The site is intended to help promote businesses that are taking actions to prevent the spread of COVID-19. The site is entirely crowd sourced; the County will not populate information, however, Community Information staff will verify each listing before publication. Businesses will not be listed if they do not create a listing. Only verified businesses within Seminole County (including our seven cities) will be published on the site. Each business location should be created separately in the event a business has multiple locations. Business owners or authorized agents should create the listings.

Who can rate businesses?

In order to rate a business (three categories available when user hovers over the stars on a listing; overall experience, cleanliness, safety), a user has to agree to terms of use which outline that a patron has actually been to the business. If, for whatever reason, there are a noticeable amount of "negative" fake or spam reviews, the County has the ability to turn off the ratings and un-publish the stars.

How will the businesses be listed?

The site developer is working to randomize the default view for listings so that new listings are at top with each site visit. Listings may also be filtered by business type, location, or by searching for a specific term.

How can my business be featured as a video spotlight?

Small businesses that would like a video feature may email Josh Holder, Public Communication Coordinator, at jholder@seminolecountyfl.gov. Please share any unique measures your business is taking in order to prevent the spread of COVID-19, along with business address and point of contact.

How will the website be promoted?

Seminole County will promote the site on all social platforms, through press releases, and additional marketing measures once the site is populated by businesses.
If any additional questions arise, please contact us at 407-665-1807 or by email at FLSCPIO@seminolecountyfl.gov.
Additionally, please let us know if we may help your business by providing floor decals, "masks required" window clings, "I wear my mask for you" buttons and/or stickers—photo of products attached.
Thank you for your assistance with this endeavor; we hope it proves to be a valuable tool for all businesses in Seminole County.