Addition Financial Sponsors CareerSource Central Florida Summer Youth Program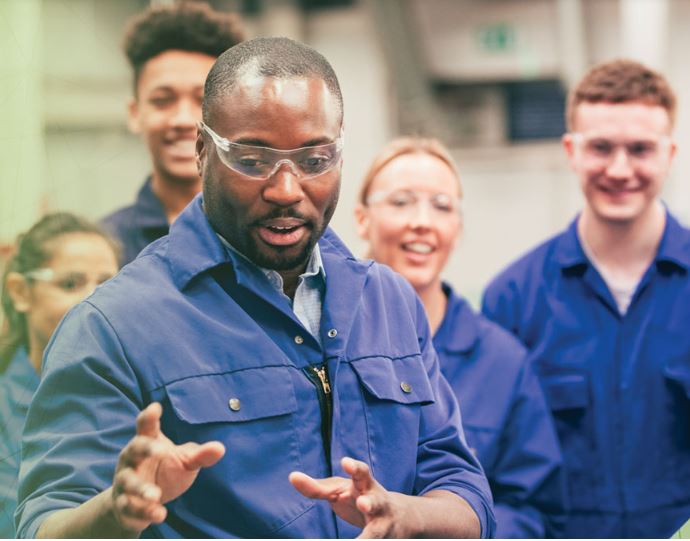 Lake Mary, Fla. (July 13, 2020) – To support local teenagers as they pursue summer internships and professional skills training, Addition Financial has been named the Platinum Sponsor of the CareerSource Central Florida (CSCF) Summer Youth Program through December 2021.
The Summer Youth Program is a workforce development program for youth between the ages of 16 and 19 designed to fuel young adult's career opportunities and educational growth potential. It serves as a unique program that helps young adults who may be searching for something to do in summer, helping them learn what the college landscape can offer or which career path to choose.
As a platinum sponsor, Addition Financial will have the opportunity to open specialized youth accounts for participants to help them establish healthy budgeting habits early on and gain financial literacy. The year-long support will also help youth develop certified life skills through workshops facilitation and sponsored events to name a few.
"We at Addition Financial are proud to be the platinum sponsor of this summer program and to continue our partnership with CareerSource Central Florida," said Katie Thomason, Vice President of Community Engagement and Partnerships. "With our roots in education, we are passionate about helping members of all ages make positive money management decisions, and look forward to guiding them along their financial journeys."
The credit union will also provide quarterly financial education webinars, along with on-site seminars for youth and adults under the age of 35. Addition Financial will also participate in CareerSource Central Florida events and serve as a resource for career seekers in need of a trusted financial institution.
"CareerSource Central Florida is honored to have the support of Addition Financial. They are a valued community partner who joins us by investing in our future leaders, and we are grateful for their contribution. We share a mutual commitment to deliver educational programs and career path options to the emerging generation. We both believe that every student deserves the opportunity to pursue their dreams and achieve their greatest potential," said Jason Lietz, CSCF Interim Youth Services Director.
CSCF has created sponsorship opportunities for Central Florida businesses to make a lasting impact on a young life by providing a scholarship to a youth who does not meet the federal funding guidelines associated with the program. The platinum sponsorship from Addition Financial will underwrite scholarships for six youth so they may experience an incredible summer of professional development and career exploration.
The CSCF Summer Youth Program offers three tracks; Explore, Experience and Accelerate, which help youth experience professional paid internships, explore career paths, discover skills or trades, learn about financial responsibility or launch their career journey.
CSCF has registered approximately 1,100 youth participants this year with a potential economic impact of nearly $3M in the region, with the summer program launching July 6. Last summer, CSCF successfully served nearly 1,000 youth with an economic impact of more than $1.7M in Central Florida.
About Addition Financial:
Addition Financial believes in the power of transforming lives by bringing financial success and education to everyone. With a robust suite of financial services designed to meet members' needs, the credit union serves more than 155,000 members at 25 full-service branches and nine high school branches, and is a part of the Presto! ATM network. Headquartered in Lake Mary, Fla., Addition Financial is a not-for-profit financial cooperative with more than $2 billion in total assets. With a legacy of more than 80 years of serving educators and supporting education, Addition Financial is the Official Financial Institution of the UCF Knights and owns the naming rights to the Addition Financial Arena on the University of Central Florida campus. Addition Financial is also the Preferred Credit Union for Seminole State College and the Preferred Credit Union for Valencia College. For more information, visit AdditionFi.com.
About CareerSource Central Florida:
CareerSource Central Florida (CSCF) is Florida's second largest regional workforce board that is state and federally funded with an annual operating budget of $30.5 million. CSCF provides comprehensive services to connect career seekers and local businesses at no cost. Services include screening and hiring talent; employee training and education; paid internships and no cost skills training and education programs. In fiscal year 2018-2019, CSCF served nearly 47,000 career seekers, over 3,800 businesses, nearly 3,000 veterans and more than 1,800 youth. It helped advance skills for more than 3,100 career seekers and placed more than 8,700 individuals in jobs across Orange, Osceola, Seminole, Lake and Sumter Counties. For more information, visit www.CareerSourceCentralFlorida.com.