SEMINOLE STATE'S VIRTUAL GRADUATION HONORS SPRING 2020 GRADUATES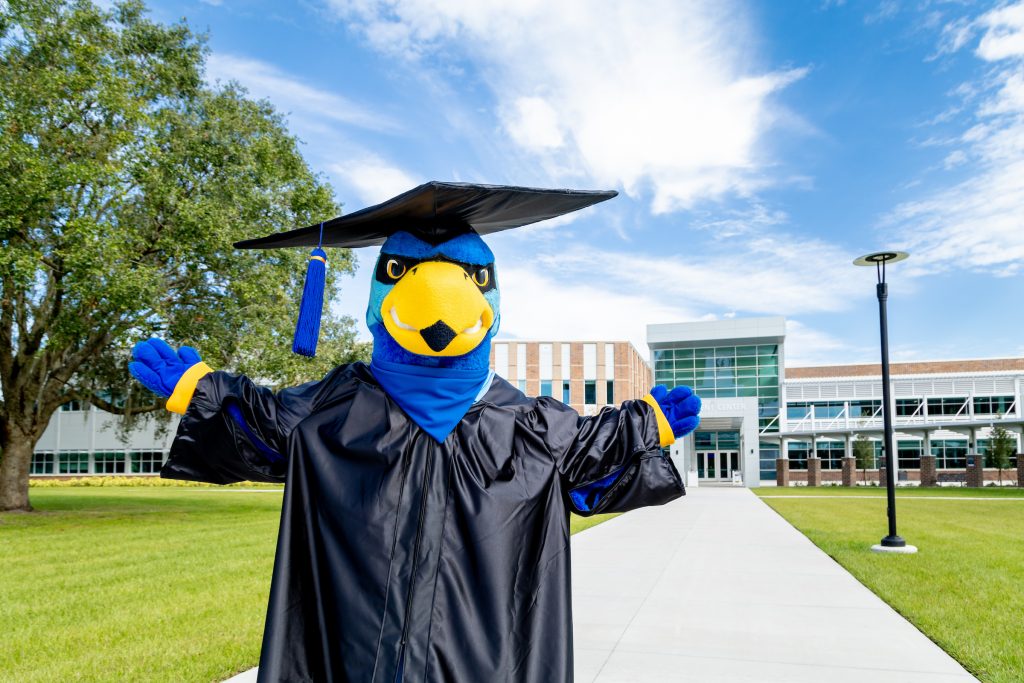 SANFORD, Fla. (May 21, 2020) – Though it may not have looked like how they always imagined it would, graduating students from Seminole State College of Florida had the opportunity to celebrate with family and friends through a virtual graduation on May 20, 2020. On top of their virtual graduation, qualifying Spring 2020 graduates will be invited to participate in the Fall 2020 commencement as well.
More than 2,100 degrees and certificates were awarded during the ceremony with students, family and friends visiting the commencement page to cheer on their graduates. Prior to the ceremony, students could send in a picture and message to customize their slide if they wished. This allowed students to add their own style and flair to the ceremony while enjoying their moment in the spotlight.
"I'm so proud at how our college community has come together in this unprecedented time," said Seminole State President Dr. Georgia L. Lorenz during her recorded remarks. "We will all overcome this time of uncertainty. I feel bolstered and encouraged by you. The fact that you were able to weather this storm and complete your degree or certificate. Congratulations spring graduating class of 2020!"
Seminole State students found a way to thrive despite the non-traditional semester, with over 5,500 students making the President's and Dean's List this semester for their academic achievements.
The ceremonial video lasted approximately 25 minutes and included previous commencement speeches from Seminole County Supervisor of Elections Chris Anderson and a faculty challenge from Professor of Communication Laura Dickinson. Remarks from Seminole State Board of Trustees Chairman Scott Howat and Samantha Ciresi, Student Government President of the Altamonte Springs Campus, were recorded especially for this commencement.
The graduation video can be viewed on the Seminole State College YouTube page.
###