Plans for Raider Center at Seminole State College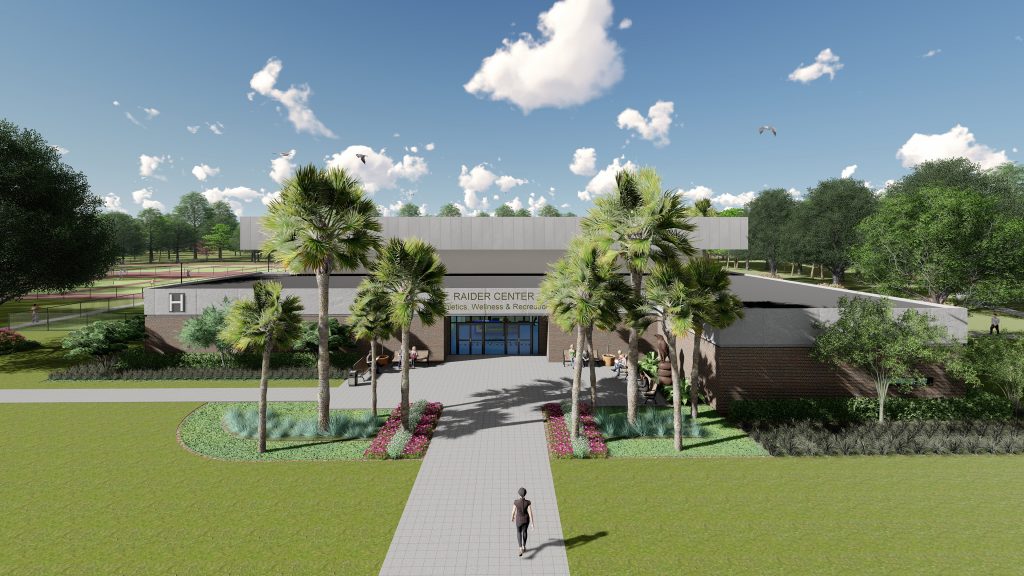 Please note: Raider Center renderings and fly-through videos are available via dropbox. Credit Gilbane, Inc.
SANFORD, Fla. (Feb. 26, 2020) – Plans for a wellness center at Seminole State College of Florida's Sanford/Lake Mary Campus are moving forward. The final phase of construction is underway for the renovation of building H, which will become the new Raider Center. At its board meeting Monday, Jan. 27, the Seminole State College Board of Trustees approved the Guaranteed Maximum Price (GMP) for the project at $5,776,166 within the overall $8 million budget for the center.
Gilbane, Inc. will serve as the contractor and developed the scope of the project in tandem with their design-build team, Borrelli + Partners, Inc. alongside Seminole State College.
The 40-year-old building H has been vacant since 2015. With renovations, the reconfigured 26,000-square-foot space will accommodate the needs of Seminole State Raider Athletics and the wellness/fitness needs of the College's students, faculty and staff.
When complete, the Raider Center will feature areas for functional training, campus recreation and athlete weight training, a basketball court, locker rooms, offices and meeting space. The renovated facility is set to open in November.