Register Today- March for Meals 2020- 2 Mile Walk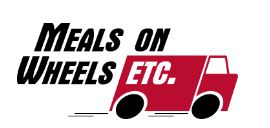 Come walk with us! Show your support for Meals on Wheels by participating in March For Meals, a 2-mile walk on Saturday March 7, 2020, along Lake Monroe in Sanford. Walkers will receive a March For Meals T-shirt and are invited to join us for breakfast at the Sanford Civic Center immediately afterward. Tickets to participate in the walk are $20 in advance and $25 on the day of the event.
Click Here to Learn More and Register
March for Meals is a month-long celebration of Meals on Wheels and the seniors who depend on the services we provide to remain independent at home.
Meals on Wheels, Etc. began providing home-delivered meals and transportation service in 1973. Since then, we have added many additional services to help meet the growing needs of vulnerable seniors in our area – helping them remain in their homes and live their lives with as much independence as possible. Although we serve meals to more than 600 seniors a day, there are still hundreds of needy seniors who need our help. Together, we can deliver…a meal, and so much more. We thank you for considering Meals on Wheels, Etc. as one of the agencies you so generously support.