SEMINOLE STATE COLLEGE ANNOUNCES SPRING 2020 CULTURAL ARTS SEASON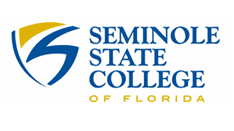 SANFORD, Fla. (Jan. 14, 2020) – It's a new year, a new decade and a new semester at Seminole State College of Florida! With classes back in session, it means the continuation of the 2019-20 arts season from the Center for Fine & Performing Arts. This Spring, guests will have the opportunity to get lost in the music, study works of art in the gallery, and be mesmerized by actors on stage. 
The gallery season kicks off with the opening of German-born artist, Beatrice Athenas and her Adventurous Journey. With vibrant colors and various brush stroke techniques, you'll witness her travels in the form of oils that make a statement and provoke emotions. Beatrice Athenas: Adventurous Journey will be on display on the Sanford/Lake Mary Campus from Jan. 9 to Feb. 6.
The season will continue with Susan Hensel: Eros and Thanatos, an installation project using chalkboard images on display from Feb. 13 to March 16, and finish with one of the gallery's most popular events, the 51st Annual Juried Student Art Exhibit opening April 9.. Exhibitions are free and open to the public Monday through Thursday from 10 a.m. to 4 p.m. during exhibit dates.
The Orlando Symphony Orchestra will visit Seminole State Feb. 8 and April 3., as well as host the Choir High School Invitational Jan. 28. Students from Lyman High School will perform I Have a Dream by Charles Dickerson, with music and narration based on Martin Luther King's historic speech. The music season goes on the road with a Spring Choral Concert April 14 at St. Peter and Paul Catholic Church and a swinging Jazz Concert April 21 at the Wayne Densch Performing Arts Center.
Seminole State Music also will host multiple recitals, including the Freshmen Music Recital March 24 and the Percussion Recital April 20. All concerts and recitals are free and open to the public.
The Center for Fine and Performing Arts Theatre will take performances to new heights with a production based on the true story of 19th-century astronomer Henrietta Leavitt. Leavitt's life was one of immense scientific discoveries that changed the way people understood the heavens and the Earth. With the help of the Emil Buehler Perpetual Trust Planetarium at Seminole State, Silent Sky by Lauren Gunderson will debut March 20 in the planetarium on the Sanford/Lake Mary Campus and continue with special dates and times. Tickets are $10 for general admission, $8 for seniors and non-Seminole State students, and free for Seminole State students, faculty and staff.
Seminole State students and John DiDonna, founder and creator of Phantasmagoria, one of the most unique theater troupes in the country, will produce Prospectives: A Devised Work to close out the season with dates in April. In a collective-creation format, students will write the script as the rehearsals take place, giving them a collection of improvisations and collaborations. This is event and free and open to the public, but tickets are required.
Tickets for Silent Sky and Prospectives may be purchased or reserved by contacting the box office at 407.708.2506.
All dates and time for music and theatre performances and gallery exhibits can be found on the Center for Fine & Performing Arts website and Facebook page.