CONSTRUCTION AND INTERIOR DESIGN STUDENTS WIN BIG IN NATIONAL COMPETITION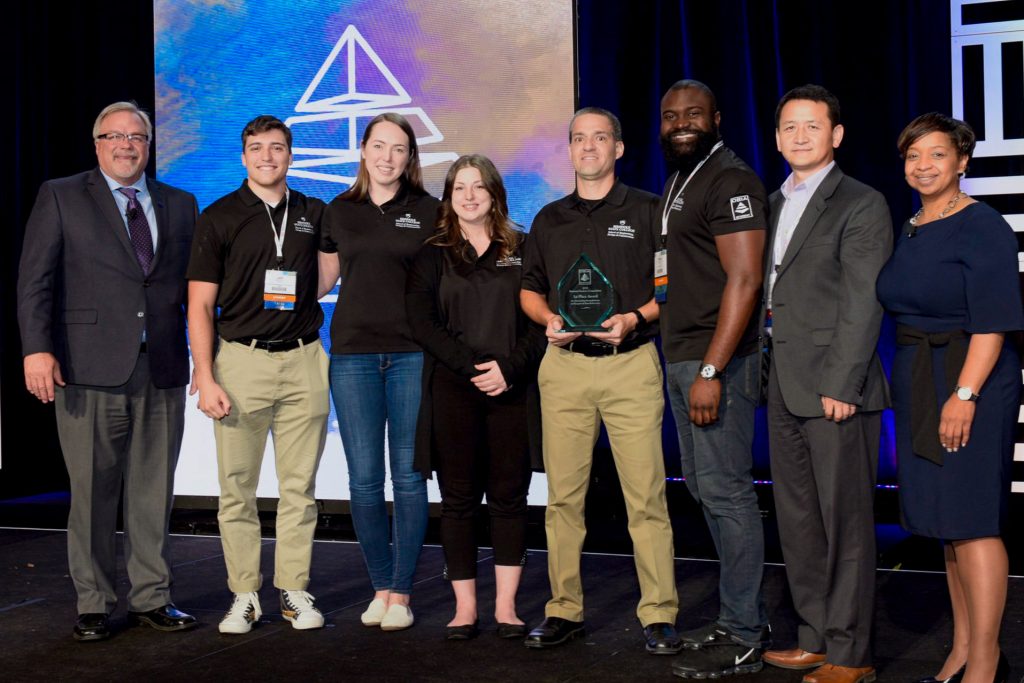 SANFORD, Fla. (Nov. 15, 2019) – Seminole State College of Florida students won big in Las Vegas this month, but it wasn't by playing cards. Following a Southeast regional win, students from the construction and interior design programs placed first in the nation at the Design-Build Institute of America (DBIA) student competition, beating Oklahoma State University and NewSchool of Architecture & Design.
The Wharton-Smith Center for Construction at Seminole State students Jeffrey Stout, Michael Miller, Windy Pierre-Louis, interior design students Tamara Noftsinger and Tiffany Theodore, along with faculty advisor Dr. Tan Qu, were one of 34 teams across the nation that started the competition this fall.
"I am beyond proud of our students and our program," said Qu. "This competition is an intensive, cross-disciplinary challenge and is an exceptional way for our students to show all they have learned while relying on each other's expertise. I think winning this competition on the national level really reflects not only the ambition of our students, but the quality of our program as well."
Seminole State was the only state college among the universities competing. "This national recognition sends the message that our students are prepared to enter the workforce and compete against any other candidate from one of these universities," said Dean of Construction and Interior Design Cheryl Knodel. "This win is a game changer for our DBIA student team and our programs."
After their regional win, 10 finalists were chosen from across the nation, and on Oct. 31 Seminole State was announced as one of the top three teams. The remaining colleges traveled to Las Vegas to attend the 2019 Design-Build Conference & Expo to present their designs in person. On Nov. 8, Seminole State College's design was chosen as the winner, displaying design-build best practices and a unique take on this year's project: a music performing arts center on a college campus.
"While the Performing Arts Center Project is based on a fictitious structure, the work required to complete it is complex, strenuous and emblematic of industry procedures," said Miller, team
captain and a senior pursuing a Bachelor of Science in Construction. "This first-place award is our 'thank you' to the faculty and administration of the School of Engineering, Design and Construction, Seminole State College and the industry professionals who encouraged, advised and supported us throughout this endeavor."